Target is truly my hangout spot! It got to a point where I was going every Friday. It is my way of winding down after my work week and enjoying a little me time between the aisles of Beauty, Health, Home, and of course a few in between.
I can stroll up and down each and every aisle that pertains to my life in some kind of way and with that it's just about every aisle if I start to think about family and friends.
Recently I found myself doing a bit of online and in-store shopping and I have to say Target has been bringing it.
Women's Clothing – Black History Month Collection
Black History Month Women's 'Eat Your Greens' Hooded Sweatshirt – Black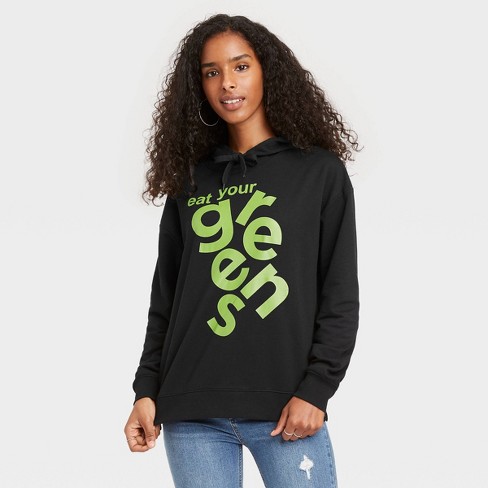 Black History Month Women's Short Sleeve Graphic T-Shirt
Black History Month Women's Short Sleeve Melanin Magic – No Longer Available Online
Black History Month Women's Silhouette Sweatshirt 
Women's – Jewelry
Hoop Earrings – A New Day™ Gold / Hoop Earrings – A New Day™ Silver
Home Decor
Wood and Metal Tray – Hearth & Hand™ with Magnolia
I started to decorate the tray just a little bit to get an idea of which direction I wanted to go with it.
I had the Alexa in mind as needing something to place it on top of in the kitchen.
Faux Hoya Leaf Arrangement – Hearth & Hand™ with Magnolia
Here is the plant that you see on the tray.
Circle Serve Board Small – Hearth & Hand™ with Magnolia
I have already started using this cutting boarding and it is great. The switch to a circle cutting board from a square was a nice change.
Basket With Round Handles Large – Threshold™
I'm using this basket to keep blankets for guests to use in the bedroom.
60″x50″ Knit Throw Blanket – Threshold™
I placed this blanket in the basket above and I plan to pair it with a brown/ivory/cream color blanket.
Zest Dipped Ceramic Candle – Hearth & Hand™ with Magnolia
You guessed it, a candle to match the rest of the guest bedroom decor.
Clarity Room Spray – Casaluna™
For the price of this room spray, it is a steal. Casaluna is a new addition to the Target family and it is very nice. I am looking forward to trying out their bedding. Oh, I placed this spray in the guest bedroom as well.
Annnnnd I can not forget my planners. Those of you who have been around for a little bit knows I love a good planner. Usually, I order my planners online from a particular company that specializes in planners but this year I decided to purchase in-store. Of course, I started with Target and it was a win. I purchased 2 so that I can have one to keep up with personal things and another to help me stay organized with planning for my blog.
The link above will show not sold in stores however, check your local Target as mine had quite a few in stock.
What are some things that you have purchased from Target that you are enjoying?
Photos: Brittany Insider / Target.com / Giftpundits.com
2021
blogger
clothing
fashion
lifestyle