Hey y'all!!! I'm here with a review of some beauty products. I'm here to let you know about some awesome eyeshadows, my Fenty find, and a makeup remover that I think has a great price point. Keep reading to get the scoop.
I have been looking for a makeup remover that is easy to carry on trips, meaning I won't have to worry about spillage. I am also looking for a less expensive one than I am currently using. Well, right before finishing the last bottle of my current makeup remover, I went online to my favorite store, Target, and I was able to add to my cart and purchase Pond's Cold Cream Facial Cleansing Balm Makeup Remover.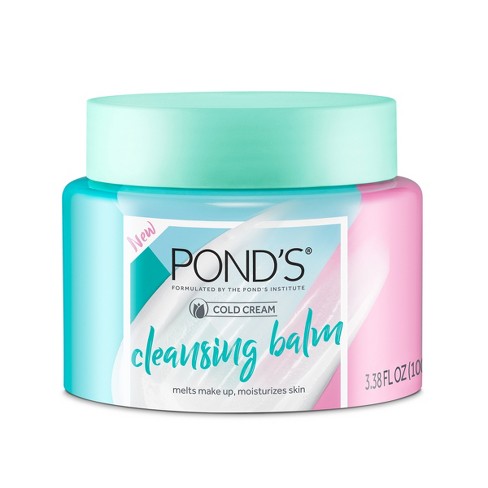 I have been using this for almost 2 months and I like everything about it.
it's a cold-pressed balm that doesn't dissolve and melt until it has made contact with your skin. This says to me: throw me in any luggage and I won't move around and get all over everything else you have packed.
Even as it removes my makeup it moisturizes my skin.
As Pond's says a pearl-size does all the work in removing a complete face of makeup
Easy rinse
non-greasy
great for sensitive skin
It's $10 for 3.38 ounces!!! I know that may sound expensive but when you don't have to use much this will last for a really long time.
This is for sure a winner and I'd definitely purchase more in the future.
I Spy New Eyeshadow
I have about 5 eyeshadow palettes. Correction 5 LARGE eyeshadow palettes, I'm talking at a minimum of 12 shades in each palette. For me, that's too much going on and I am tired of packing those palettes on long weekends or for any trip at that point. Soooo a few months ago I came across the Smashbox Photo Edit Eye Shadow Trios.
I like these eye shadow trios because I don't have to think much about which colors I should pair together for an everyday daytime or nighttime look. When I'm getting ready for work in the morning I just don't have the time to stare down at 12 eyeshadows and decide which I should put together. Not only that but I find myself then wanting to experiment with color combos and that's just the wrong time hahaha.
It just so happen that not only were they a great size they were also running a 50% off on certain trios. I picked up the below shades and I enjoy wearing all of them.
Snap Queen – 2 soft shimmers + 1 matte
Holy Crop – desert-inspired matte, metallic & shimmer shades
Nude Pic: Deep – subtle, natural contour with deep shades
#Goals – 2 sheen-stealing metallics + 1 deep shimmer
Fenty Got Me
I remember it like it was yesterday. I was in California shortly after Fenty released the concealers and setting powder. I had been following a lot of reviews about the foundation but I wasn't quite pushed to buy it. When the concealers were released it seemed makeup junkies like myself liked the concealer more than the foundation, that's when I was curious. I stepped inside a Sephora you know just 'killing time' and I decided to purchase the Fenty Beauty By Rihanna Pro Filt'r Instant Retouch Concealer in the shade 420.
This concealer is amazing and I have a confession: I use this as my foundation. Yes, my foundation and it looks really good. There is no such rule that a makeup product can only be used what it's labeled for. Have you ever thought about using your highlight as an eyeshadow? Hmm mmm think about it.
Anyway, after purchasing the first bottle I've since then purchased a second bottle during the Sephora VIB sale as a backup. I figured since I'm using it as a foundation I'd be running out a lot sooner than planned. I know some of you are asking why not just buy the foundation. Well, when I first tried the foundation it was a bit more warm/red undertone than the concealer and so this was the solution to that. Now since then, I have a sample of the foundation in 420 to see if maybe the formula was changed or I was just tripping the first time that I tried it. I will keep you posted.
Sooo, if you made it this far you get to know what is coming up for the month of October… GIVEAWAY!!!
I have been collecting products and double ordering on beauty products just for this giveaway.
TO ENTER COMPLETE ALL OF THE BELOW:
~ be subscribed to my blog via email or WordPress
~ leave a comment about at least 1 of the items I've reviewed or about a beauty item that you recently purchased and have been enjoying.
~ Please do not mention anything about the giveaway.
Giveaway will close on 6 October. Good Luck to Everyone!!!
Check out my post on makeup less than $20.
Photo credit for individual photo of items: Target / Temptalia / Smashbox
concealer
eyeshadow
eyeshadow palette
fenty
foundation
makeup remover
Pond's
smashbox