If you are wondering how this started, click here. After that, get caught up by clicking this link. Now let's continue on to my opinion on more of the products that I purchased back in December/January.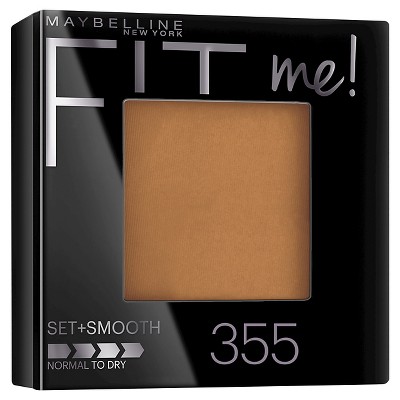 The searching all over the state of North Carolina for this pressed powder was worth every second. I was ready to give up but my Mom was determined to find it and she did just that at Walgreens. Lesson learned, don't sleep on the Walgreens, CVS, RiteAid and any other store that carries makeup.
This powder is the perfect finish to the Maybelline stick foundation. I've also started to pair it with other foundations and the end result is just as good. I think my next purchase will be the matte and poreless version so I can compare and see the difference.
The past few weeks I haven't been in much of a mood to apply a liquid or stick foundation. I have been turning to this for a bit of coverage and I like what it's doing. During my 2 week travel for work recently I packed this pressed powder and it gave the results that I was looking for. While I like to put on makeup when I'm going into the office I don't like to appear or have a full face. Lately, I have been trying to capture that everyday routine and this pressed powder is perfect for that.
The concealer itself is good and I'd definitely repurchase it. My favorite out of the 2 is the deep warm because it has more a golden undertone. For me, the deep cool comes off a bit reddish/pinkish so I have to wear it with certain foundations and be sure that I really take the time to blend it.
I plan to keep both in my makeup stash because they both serve a different purpose. The deep warm is perfect for those days when I want coverage with a lighter application of makeup such as my work weekdays. Deep cool I can best apply when I'm going out on the weekends and I plan to apply a liquid foundation or apply a second layer of my stick foundation.
Naughty Brown, Naked Berry, Festival, CinnaBomb, Sandstorm (left to right)
This is a very pretty berry color. If you are a lady who loves to rock berry and rosy lip colors this is the one for you. Online the color comes off as being almost like a hot pink but that is not the case. It does dry to a matte finish.
Check out the second swatch in the photo below on how the color looks after it has dried.
For some reason, I have yet to wear Naughty Brown. I think because I see it as a fall color and I live in a place where it's always hot and humid.
Festival I prefer to pair with a brown lip liner such as BFF3 by ColourPop.
CinnaBomb is a color that can be worn without a lip liner. I like wearing this color for a night out with the girls chillin a dimly lit lounge sipping on cocktails. Ooooh yes, I wouldn't mind doing that right now actually.
Sandstorm is another that I like to pair with either a brown lip liner or even a berry colored liner that I can blend in just a little. It does dry to a matte finish
What are some purchases that you have made and are happy with?
beauty
black radiance
concealer
l'oreal
liquid lipstick
maybelline
nyx
powder
ulta